To celebrate the launch of our 2016 product line, we are GIVING AWAY one of our new Cursed Clocks to one of our social media followers!
Visit Facebook.com/lockedinthecellar or Instagram.com/lockedinthecellar to participate.
To enter your chance to win YOUR CHOICE of clock simply follow the rules below:
1. LIKE this post, AND
2. COMMENT to let us know which one is your FAVOURITE clock: "Clockroaches", "Necronomiclock", "Don't Fall Asleep", "Tick Tock" or "Your Time Will Come".
3. SHARE this post for extra entries. Each share will give you one extra entry in the draw.
4. AND make sure you have LIKED Locked in the Cellar Creations as well!
Entries must be in by 11:59 pm EST on Thursday May 19th. The winner will be selected from all eligible entries at random, and will be announced on our Facebook Page and website on Friday May 20th.
Your chances are NOT influenced by which clock you name as your favourite, the naming of favourites is for marketing research purposes only. A total of ONE clock + shipping will be given away during this contest.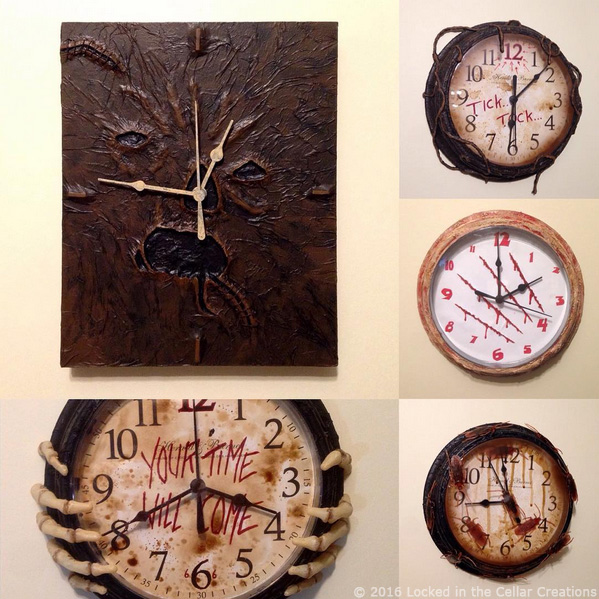 EDIT MAY 20th, 2016
And the winner of our Cursed Clock giveaway contest is Alan Murray, whose favourite clock is "Your Time Will Come". Congratulations, Alan!
We'll send you an individual message to arrange details for delivery of your prize.
The winner was picked randomly from all eligible entries, with the help of Random.org.