If your production is in need of SPFX make-up, custom props, creatures or other practical effects, we can help. We are a 2 person FX team located in Hamilton (Ontario) and we specialize in creative solutions for indie productions. Contact us now and tell us what we can help you with!
For a sample of the twisted things that have come out of our workshop in the past, please check out our Portfolio below, and don't forget to check out the Testimonials of our previous clients.
Click here if you want to see the awards won by productions that we provided FX for.
— ※ —
Dungeon of Death (2023)
This short film, written and produced by Desirée and directed by Brian is currently in post production. It's about a medieval torturer who has a bit too much fun with his work. It stars Michael Masurkevitch, Julie Mainville and Keith Busher, and features A LOT of practical FX.
Here are some teaser pics!
— ※ —
Grief (2022)
This horror anthology feature follows the 5 stages of grief. Grieving can be scary, and often you'll have to face the demons within.
For this production we were allowed to make a few of these inner monsters. Here's one that we can show without revealing any spoilers.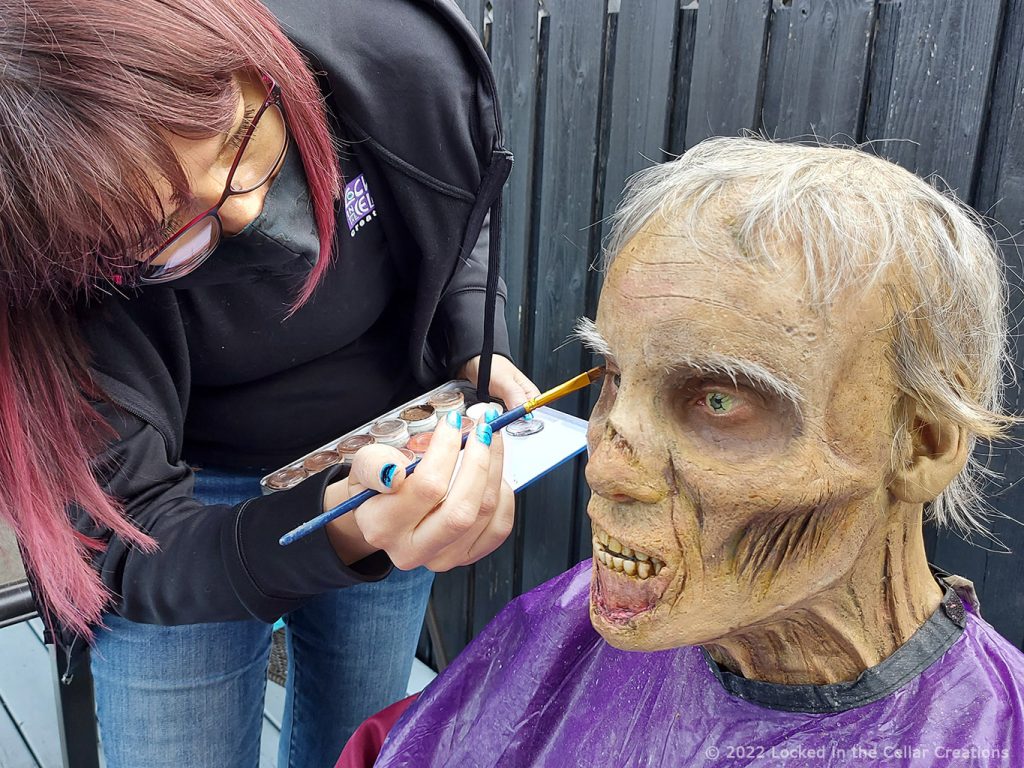 — ※ —
Underneath: Beyond the Threshold (2022)
For this sequel to "Underneath: an Anthology of Terror" we did several demon/character makeups as well as injury and blood FX.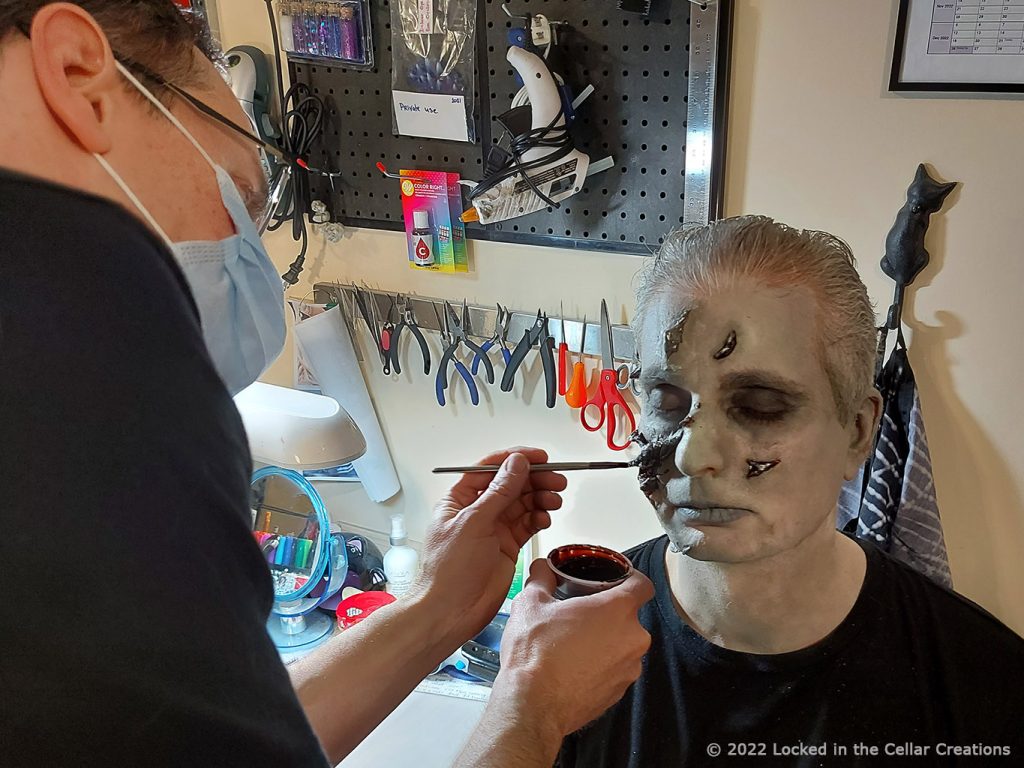 — ※ —
Greed & Gore (2021)
A production with "Gore" in the title is of course any FX artist's dream!
For this award winning short film, we got to kill almost every character in a variety of gruesome and creative ways.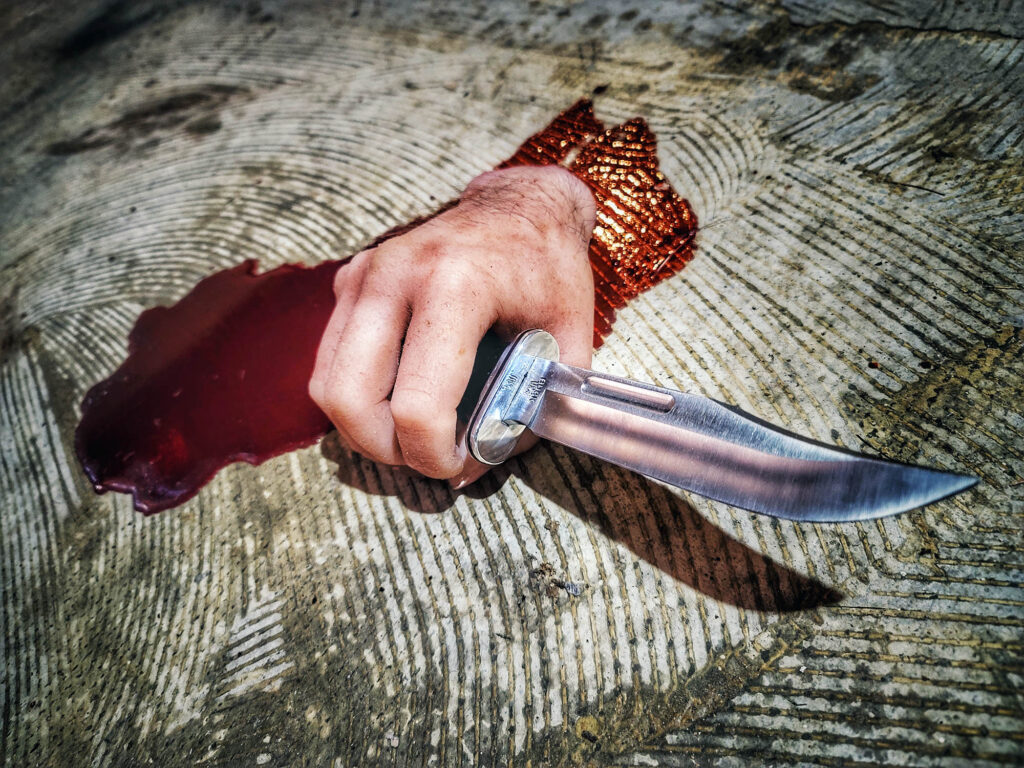 — ※ —
Snow Blinded (2021)
Snow Blinded is one of the most challenging films we have worked on so far (but we're not complaining because at least we weren't naked). It involved an extensive, 2 layer prosthetic makeup for a shoot in the middle of the snowy woods, as well as some cool other effects.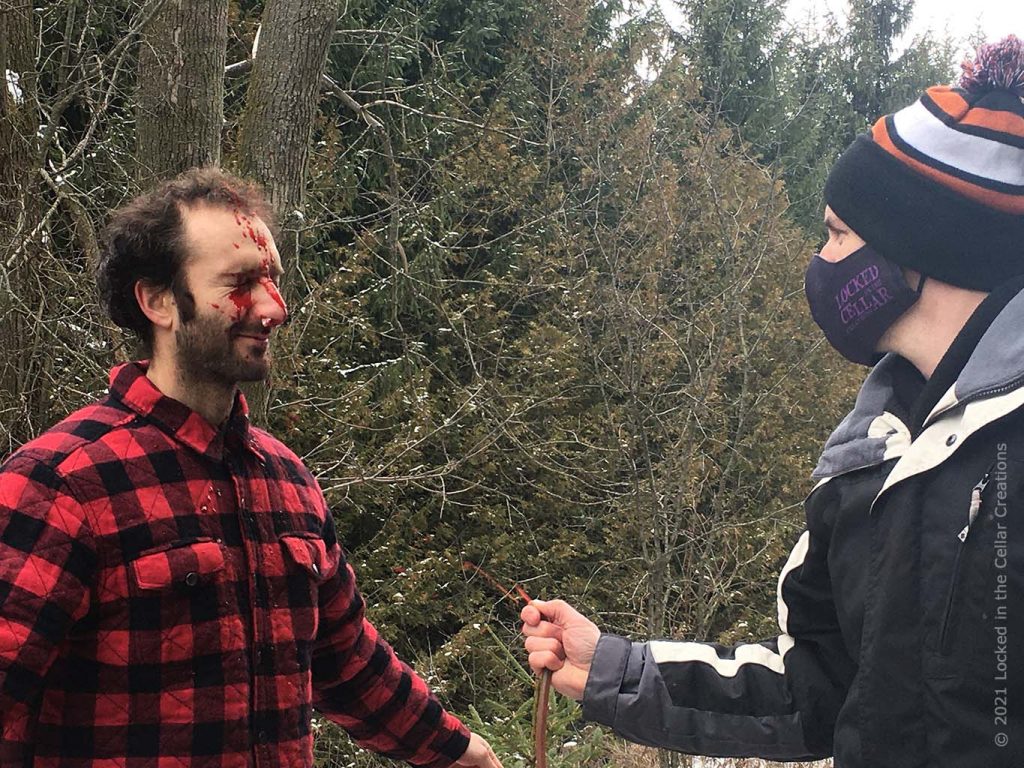 — ※ —
My Dinner With Chuck (2019)
For this short film, director Joe Parente needed an Alaskan King Crab capable of following instructions, like looking around the restaurant and talking with his fellow actors.
We provided the team with a realistic, life sized, cable controlled crab with beady alien eyes. With the help of 2 puppeteers, Chuck can move his eyes, claws, antennae and mandibles. His 32 parts (not counting inner mechanics!) are cast in resin and foam latex.
Special thanks to Ripley's Aquarium Toronto for the research support!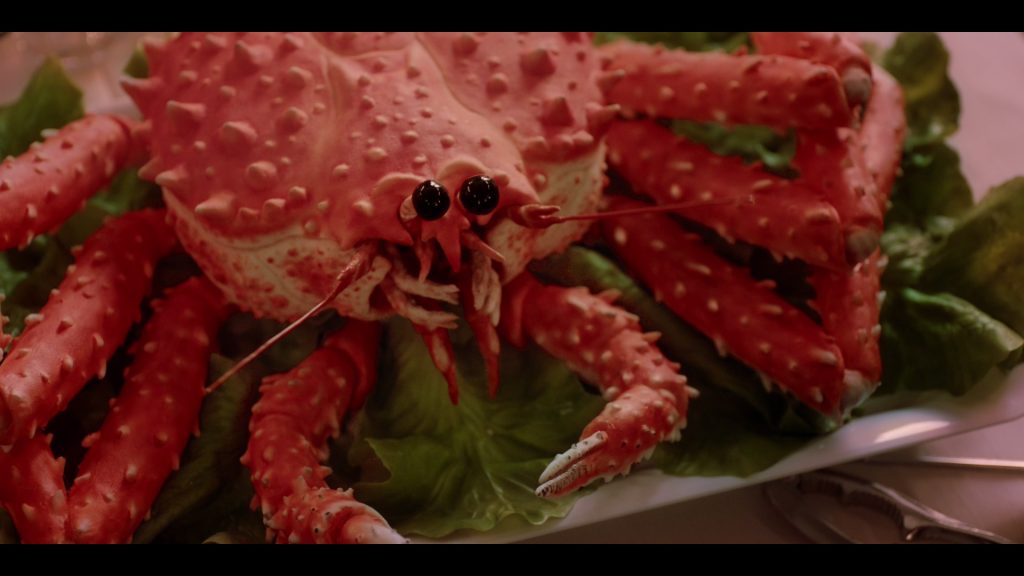 Various Makeups & FX